2019 awards: Best of Weddings, Couples Choice Award & the knot's Wedding Hall of Fame.
Platinum, Platinum Soul, Platinum Premier & ViBE are offered EXCLUSIVELY by Platinum Band Music.
Featured Business on BESTOFNJ.COM. https://bestofnj.com/locations/platinum-band-music
The Platinum Band and Platinum Soul have been creating lasting memories for over a decade. We now bring you the Platinum Premier Band & Platinum Party, our NY based groups, Platinum Vibe, an R&B heavy 7-piece band & Platinum Angels, our 4-girl group w/DJ.
Looking for CHRISTIAN MUSIC? You've come to the right place! Just ask us about a Christian Reception.
Artists like the Casting Crowns, Kari Jobe, Lauren Daigle & Mercy Me
Repeat families are many of our clients and its because we approach every event as if it were our own. We will elevate your party to the next level and enjoy every moment of it.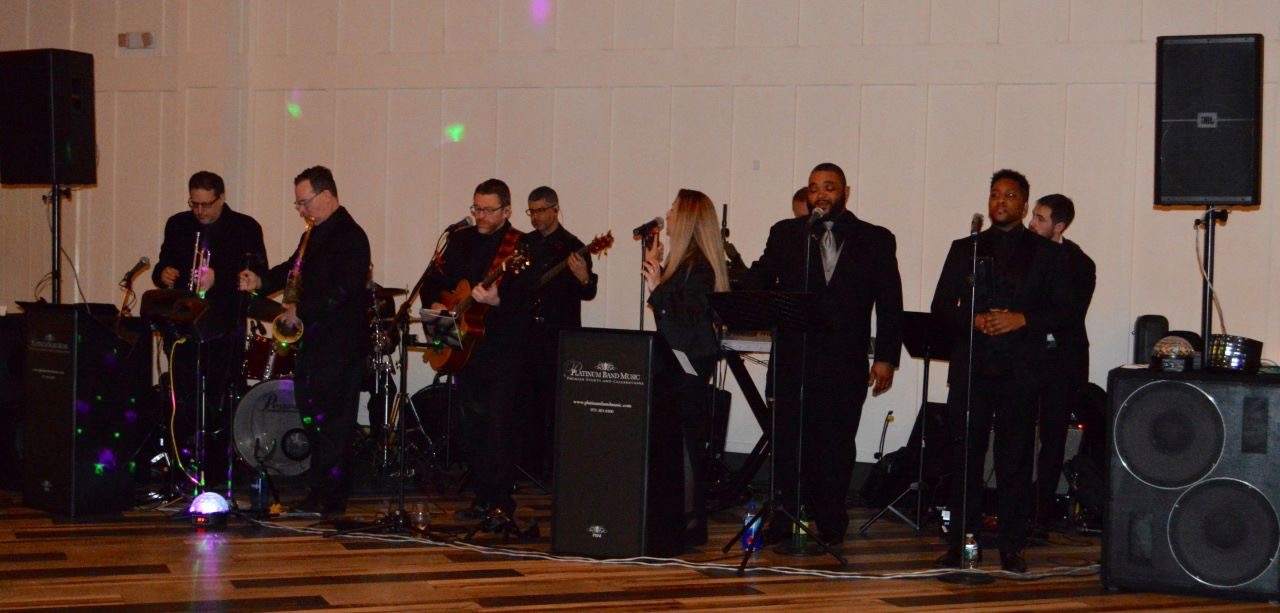 Ceremonies
From keyboards to quintets, we've created elegant and beautiful ceremonies for clients with discerning tastes.
cocktails
We have extensive experience with creating ensembles that suit our clients' personalities. From jazz to classical to classic & today's rock. The sky's the limit with PBM
reception
If you want your guests to have an unforgettable experience, the Platinum Band will deliver.
Platinum.
PLATINUM SOUL.
PLATINUM PREMIER.
Platinum PARTy.
Platinum ViBE.
PLATINUM & Platinum SOUL Band, 7-12 piece powerhouse featuring outstanding vocalists and dynamic horns. Extensive repertoire, party coordinator, complete sound, engineer and lighting
Platinum PREMIER & PARTY Band, 7-11 pieces NY-NJ R&B male & female, Party Bands
Platinum ViBE, 7-9 piece Party/Motown/Top 40 Group, featuring outstanding female & male R&B lead vocals.